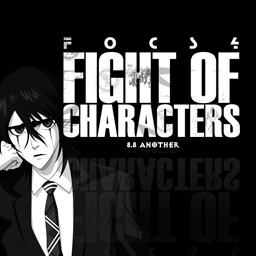 8.8l is released!
Here are the changelogs:
●Kenpachi (E) skill extra strength damage decreased from 0.75x > 0.5x
●Sasuke's Susanoo return damage lowered
●Naruto (Q) skill [Rasengan] do not deal 2x damage while Sennin Mode (E) is on
●Edward's (E) skill [Decomposed] level had been risen "10 > 15"
●Some characters models and skill effects changed (Example: Susanoo becomes purple)
●Sarutobi's (R) skill [Doryuu Hekki] effect modified. Allied heroes inside becomes invulnerable after attacked.
●Neji's (T) skill [Hakke 128 Palms] gives 99,999 armor while casting
●Evil forest (Top left) creeps amount slightly increased
●Extra: Thanks-to-list is at old 1v1 battle arena
Maps (Links):
Original link: FOCS3 8.8l
http://uijng.tistory.com/attachment/cfile22.uf@132BFB504E01D42B2ADEB5.zip
Current & Older changelogs:
English changelog:
FOCS3 8.8l and below - http://www.tenshination.net/t111-changelog-fight-of-characters-season-4-another-full-english
Korean changelog:
FOCS3 8.8l - http://uijng.tistory.com/52
Last edited by DEAncientNaga on Mon Aug 29, 2011 2:49 am; edited 3 times in total