Download Link : http://download306.mediafire.com/7ts083g0dpqg/cq9z7oi3aum7h4b/ConvertShots.exe
Instruction :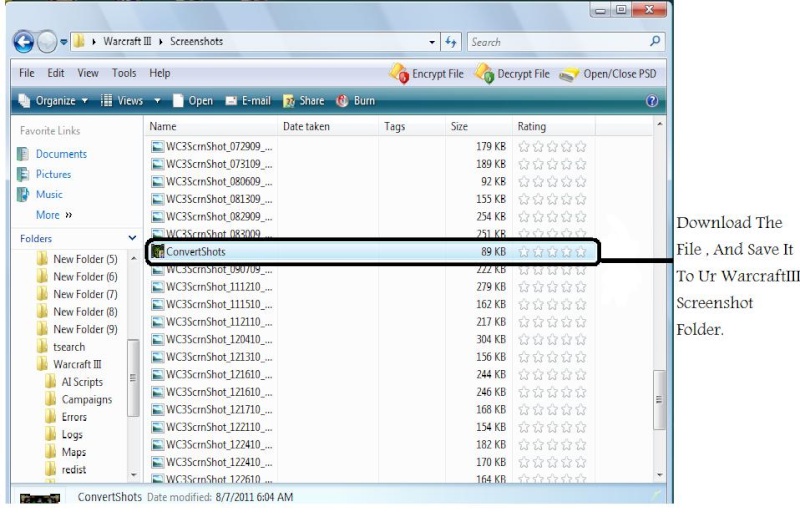 1. Download The File And Put It In Your Warcraft III Screenshot Folder.
Example : C:\Users\Owner\Desktop\Warcraft III\Screenshots.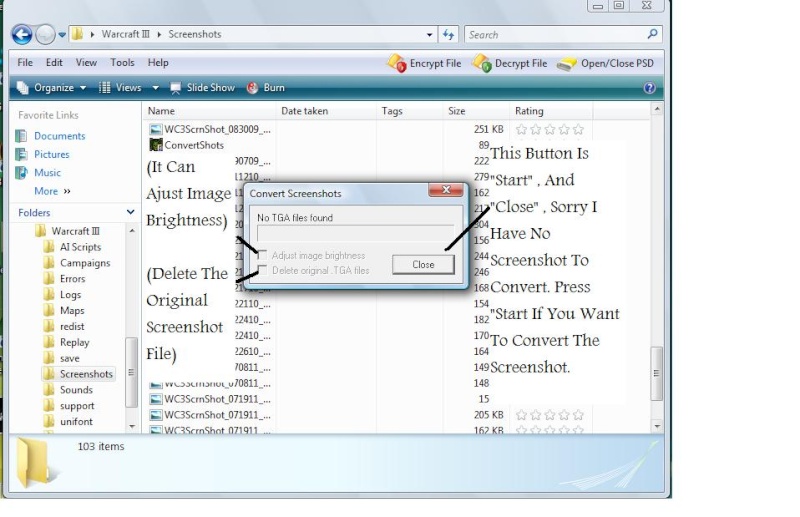 2. Open The File , You Should See (Delete Original TGA File)At Bottom Left And
(Adjust Image Brightness) On The Top Of (Delete Original TGA File). And In The Middle You Should See (How Many "TGA" File Screenshot Are There),A "Start" Button At The Bottom Right.
You Can Choose If You Want To(Adjust Image Brightness) Or (Delete Original "TGA" File)
After Choosing , Press The "Start" Button , Now You Can Open Your Screenshot
Have Fun Seeing Your Screenshot ^^
Last edited by R.uffy on Mon Jul 25, 2011 8:05 pm; edited 1 time in total